When security is essential for sensitive equipment being installed outdoors, Redback Racks make it happen!
Starting with the requirements needed, we get customers to fill in our enquiry form and then we get to the drawing board with our local manufacturer and make it into reality.
Below is a roll out that was done for a mining customer, to keep all CCTV systems running and safe.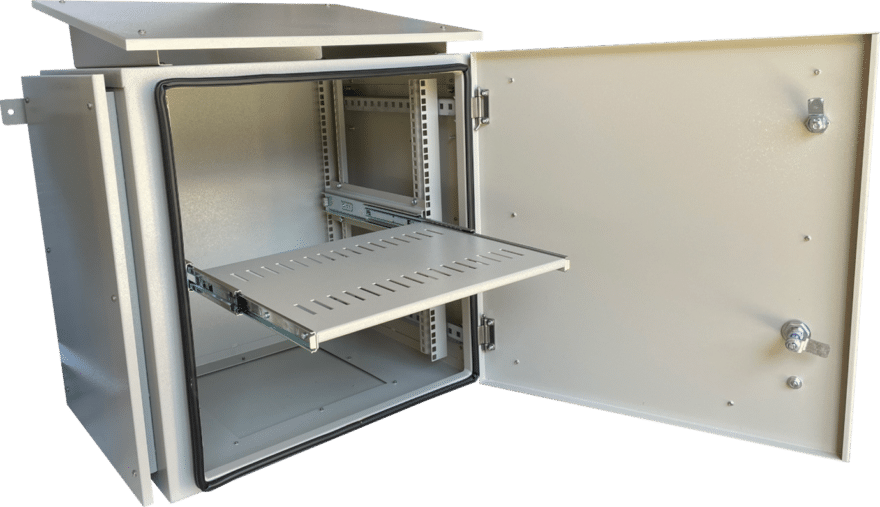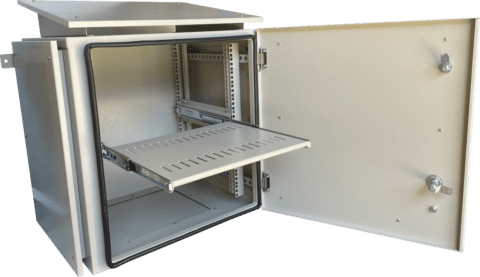 This rack has a 2-point locking system guaranteeing IP integrity is maintained. Sloped rain hood ensuring maximum water runoff and sunshields protecting the rack from direct sunlight and keeping internal equipment cooler.
For all enquiry's please fill in our online form and we will get back to you.