Today I'll be talking about our new "UPS calculator" on our website.
At last, a solution designed to make sizing UPS easy!!
A simple solution that offers you the right choice specific to your office or project needs.
User friendly operation i.e.:
You can manually enter the number of devices or;
Use the "+" and "-" icons to fine tune your entry
Once you have selected your equipment, select the runtime requirement in minutes and/or hours.
Once selected, simply press the submit button to see your results.
a tower and/or rack option will be presented that best matches your criteria
From the results screen you can enquire, see more about the product, or come back to the calculator to adjust your input data.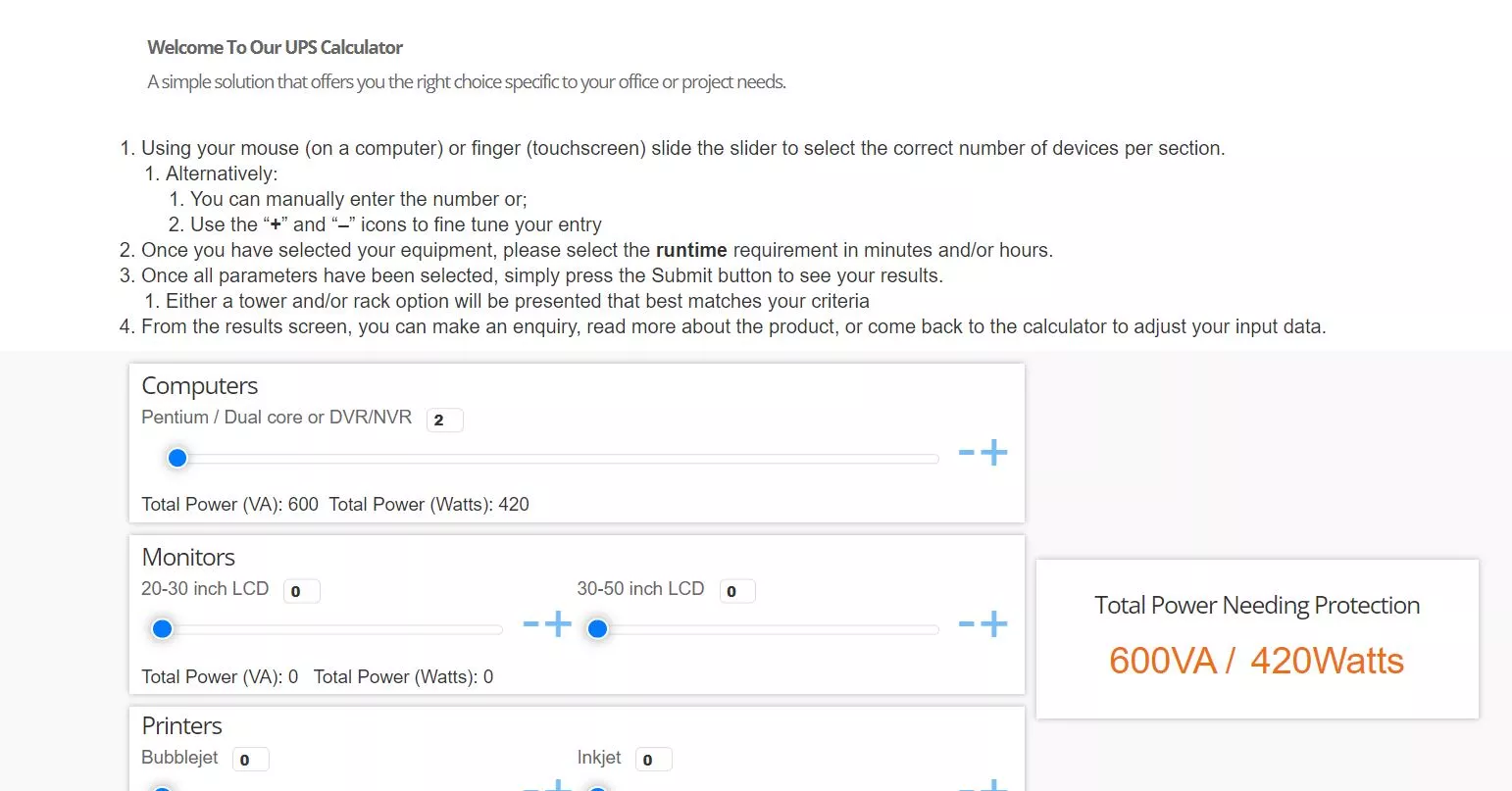 It's designed to be simple to use and efficient, both for our channel partners and their customers – in fact anyone who needs to use it!
Being able to "size" PSS UPS efficiently and correctly is a great asset when quoting in the field, no more endless hours searching internet for comparisons – it's all at the click of a mouse with PSS!