Recognising a gap in our range of accessories for the Redback Rack, we have introduced commercial air conditioners.  This is a refrigeration product created for specialised use in communication cabinets.
The AC units are useful in applications where the environments cabinet internal temperature is above recommended operational temperature for sensitive electronic equipment. Examples of applications our aircons have been used include:
Rural UPS and battery cabinets
Server cabinets
Communication cabinets
Mine sites
Below is an example of one of our Redback Racks in the Pilbara WA, fitted with a 600W Redback Aircon. This example shows the external temperature at 46 degrees and the equipment internally maintaining a consistent temperature of 21 degrees.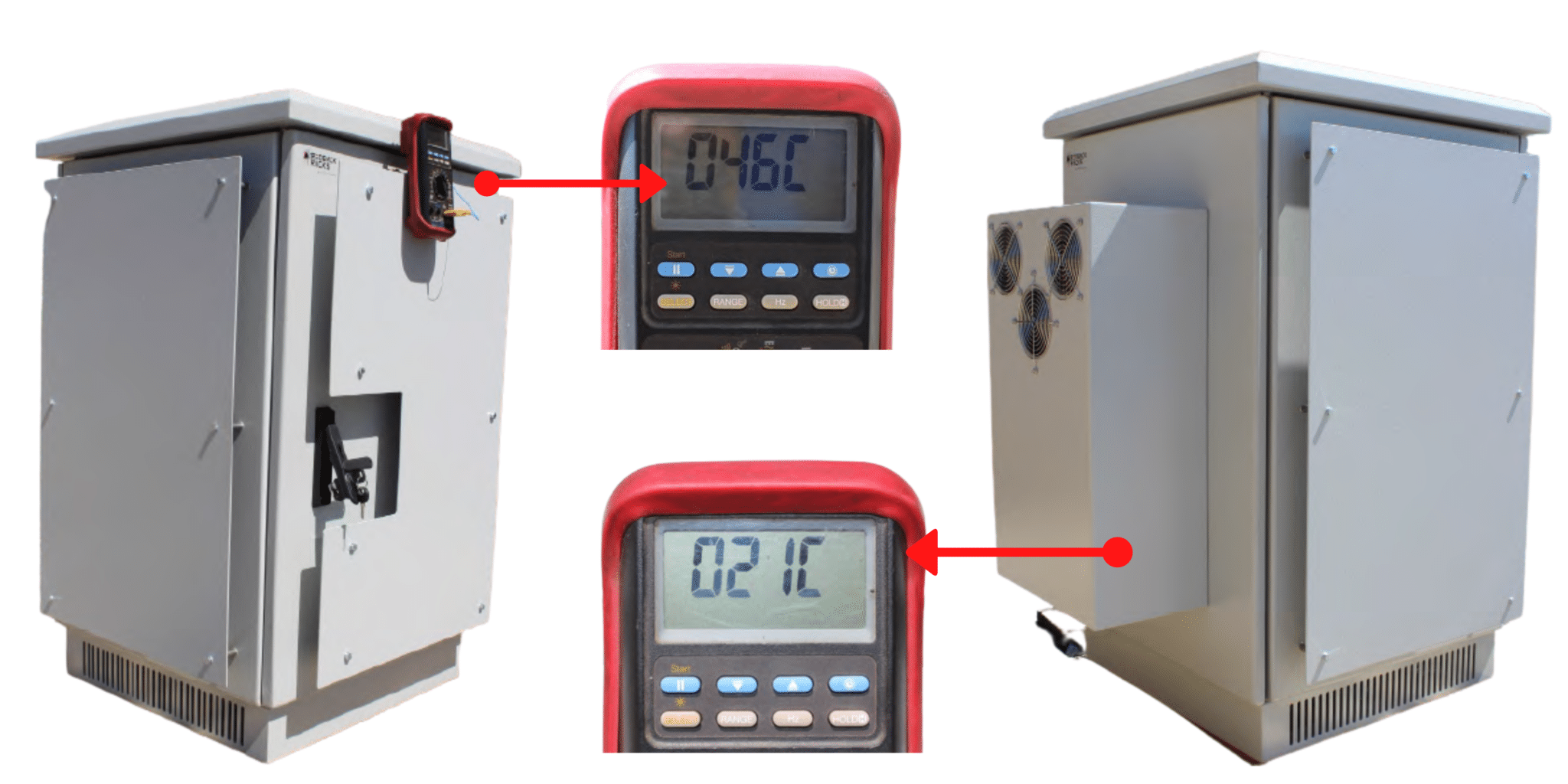 The AC units are available in a range of different sizes, from 500watts to 5000watts. The size aircon required will depend on the application, considering variables such as the size of the data rack, heat produced by the equipment that you are storing, does the rack have a sunshield and environmental factors. If you need help selecting an aircon please call or email one of our friendly technical team and we will be able to assist.
Other features and advantages of the aircons are: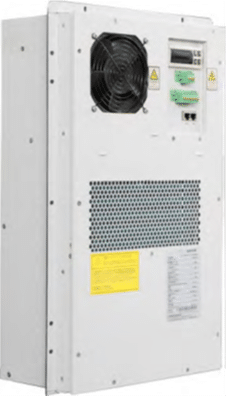 High reliability
High efficiency
Powerful cooling abilities
Adjustable perimeter settings
Emergency fan outputs
Self-inspection
Simple interface for better user experience
For more specifications, diagrams and information please review our PDF. (click here)