PSS Distributors guarantee that no matter what size the UPS installation, we treat each project with appropriate planning, implementation of specialist technology and skills to ensure reliable power protection.
Started in 1994 with just 1 branch, we have grown from manufacturing UPS units to manufacturing, supplying and servicing the following products:
Uninterruptible Power Supplies, 19' Data Cabinets, Power Supplies, Gecko Compact Enclosures, Wall Hanging Racks, Red Back Racks and more.
PSS Proudly manufacture one of the greenest UPS worldwide – Green / Energy Saving UPS.
The company has experienced organic growth throughout Australia,  now distributing nationally in – Perth, Melbourne, Sydney, Brisbane and Darwin.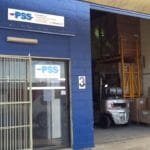 PSS now have 5 distribution centres across Australia, three of which are full service warehouses with sales staff, stock on hand and technicians on site.
PSS currently employs 14 staff members and supply products throughout Australia & Africa.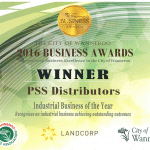 PSS have out performed the competition and tripled their turnover in the last 6 years. We attribute this to our dedicated customer satisfaction focus and support.
Our target market is end users – from a one terminal PC (home, small business) user to Medium Businesses (Clinics/old aged homes/IT based business) and heavy Industrial Companies or Institutions (mines/hospitals/oilfields).
While continually developing new partnerships, we operate through our channel partners in Electrical, Security and ICT Segments of the Wholesale Industry, who support end users,  serviced by trade, integrators and installers.