Starting with the basics, what is an external manual Bypass?
An interlocking manual bypass is used to retain power to critical equipment during UPS downtime seamlessly.
In layman's terms "Bypass" is to go around, in the context of a manual bypass used on UPS systems, the bypass allows the power to go around and isolate the UPS, which may be necessary in event of UPS downtime.
Below is a basic image demonstrating the use of an interlocking external manual bypass (if you're require more technical info, please contact us)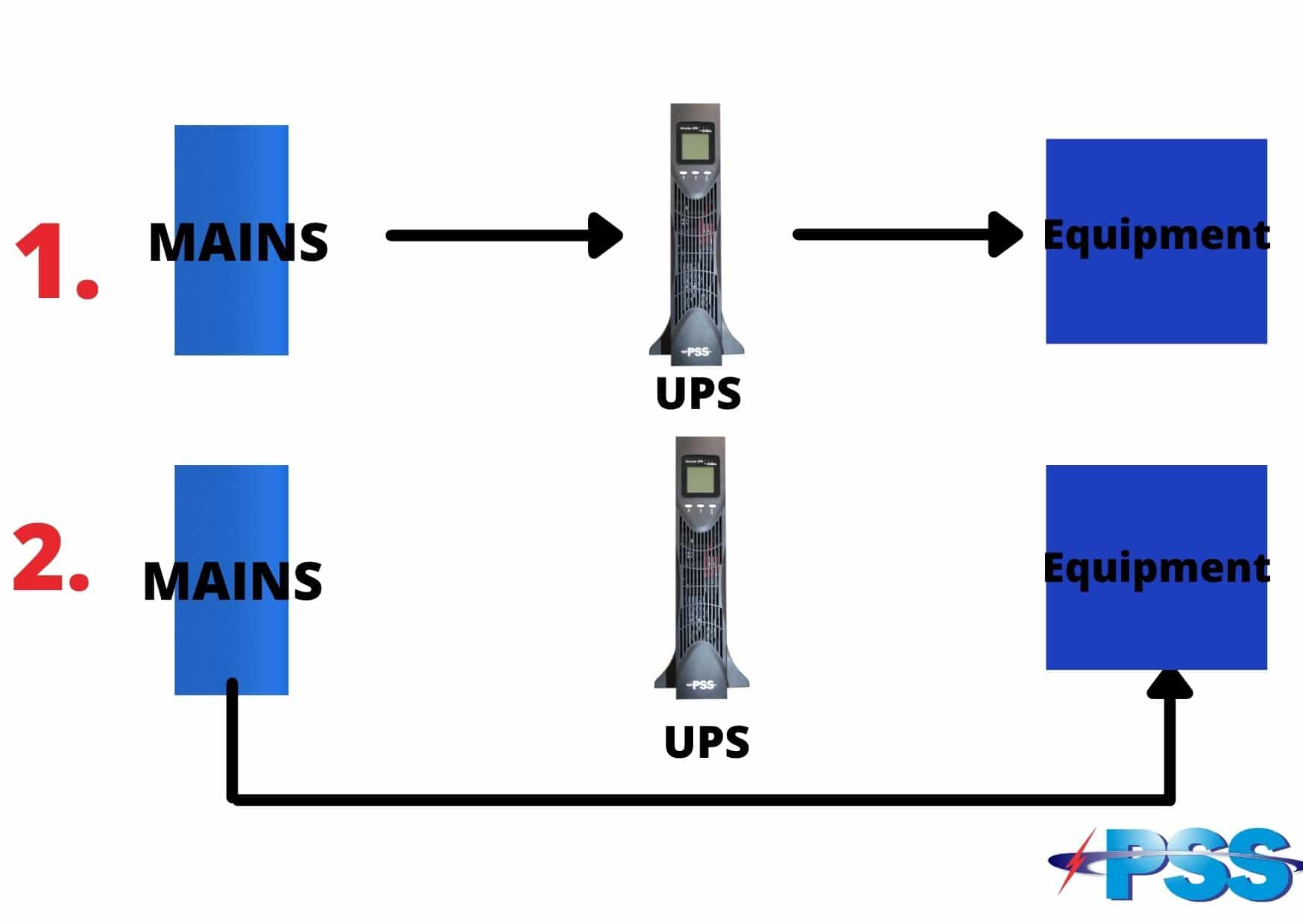 In image 1 we see the UPS operating normally, image 2 demonstrates how the equipment would operate with the UPS in bypass, using an external Bypass.
What about the Bypass that is included with the UPS?
At PSS all of our online UPS come with an internal bypass :
The bypass is internal
The bypass is automatic
Australian standards state, for safety reasons, all manual bypasses need to be external to the UPS to isolate for service purposes.
Below are images showing the internal bypass.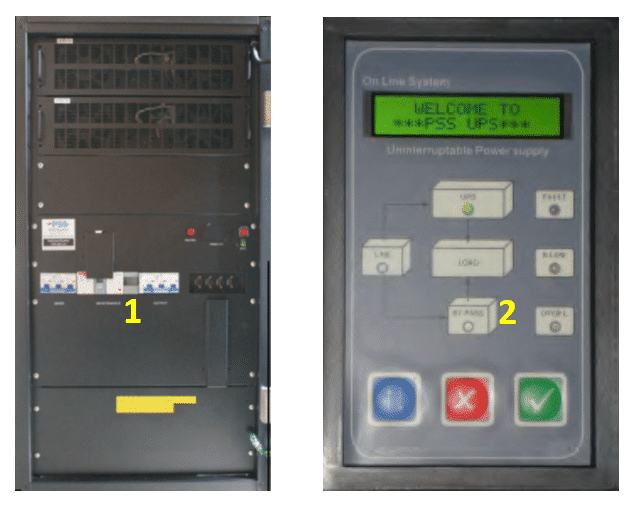 Position of the internal bypass
The mimic clearly indicates if the UPS is Online or in bypass
So, what are the benefit of an external manual bypass over the internal bypass included with the UPS?
In Essence, not having an external manual bypass would be for the critical equipment to be switched of in the event of UPS downtime.
Corporations trust UPS systems on their most critical equipment, this is where the Interlocking external manual bypass allows seamless maintenance and repair on the UPS without any interruption to the critical equipment.
If you have any questions, please contact us