PSS Distributors is proud to have a UPS providing backup at NSW Rural Fire Service (NSW RFS).
The NSW RFS is the lead combat agency for bush fires in NSW. PSS has used their PMU unit to provide uninterrupted online protection to the equipment at RFS (shown below).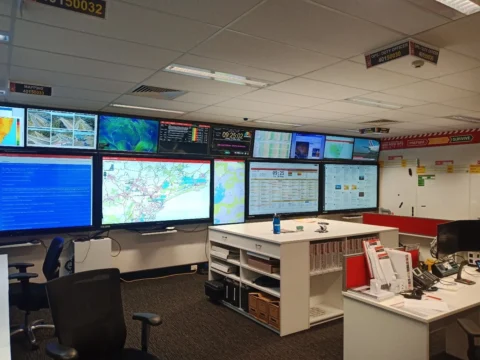 A UPS in an integral part of emergency service operations, ensuring all systems have continuous power in times of need. PSS Service department is responsible for maintenance and repair on this unit and provides the RFS reliable support 24/7.
For any UPS or service quotes please fill out the contact form and one of our friendly staff will get back to you.