An SNMP (Simple Network Management Protocol) is an easy way to monitor your UPS remotely. An SNMP will help keep a finger on the pulse of your UPS sending you SMS, emails or push notifications on its performance.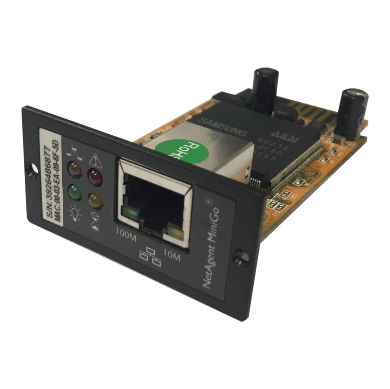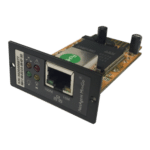 The SNMP card is designed to measure and collect data on all aspects of your UPS, functions of the SNMP will vary depending on the capabilities of the UPS, these functions may include:
Temperature
Input and output voltage
Battery capacity of your UPS
Shutdown of UPS if AC power is not present
An SNMP card is one of the most important accessories you can purchase with your UPS. You will have full access to monitoring the health of your UPS and troubleshooting a solution remotely. This is a vital tool that can save you work in the long run.
We offer a range of SNMP cards that can help you keep on top of your monitoring. All our UPS's (excluding our Eco-Alto) are compatible with our SNMP cards.
For more information, please get in touch with us on which SNMP card is suitable for your UPS.